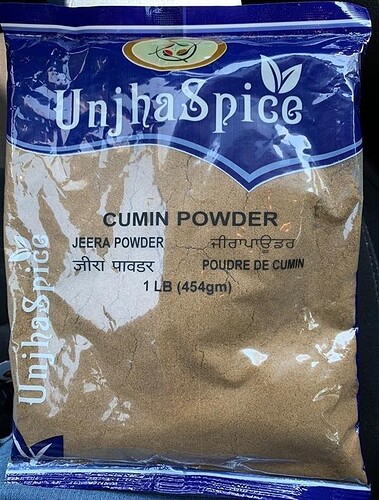 Photo credit: Health Canada
On Jul 11, 2021, UnjhaSpice issued a recall for their product - Cumin Powder (Size:454g).
The product has been recalled due to microbiological concerns, specifically Salmonella. According to Health Canada, "The product is being recalled from the marketplace due to possible Salmonella contamination."
Additional information related to recall can be obtained by visiting Health Canada at UnjhaSpice brand Cumin Powder recalled due to Salmonella - Canada.ca.
The recall is regional and affects region - Ontario.
Report an error in this post by emailing us at info@flappd.ca