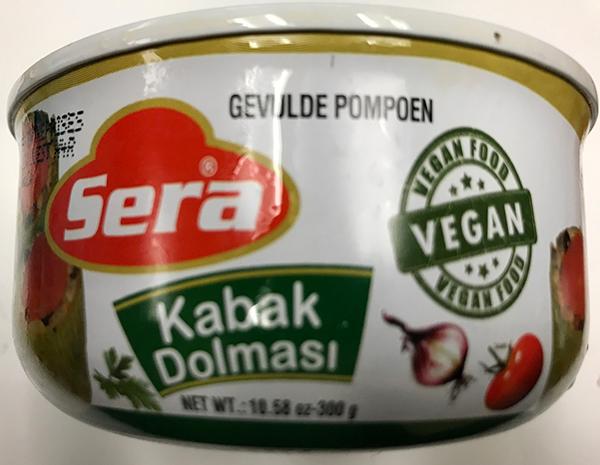 Photo credit: Health Canada
On Dec 17, 2021, Sera issued a recall for their product - Kabak Dolmasi (UPC: 8690777005708, Size: 300g).
Les Entreprises Amira is recalling Sera brand Kabak Dolmasi from the marketplace. The product contains cashews which are not mentioned on the label.
The recall on the product is due to undeclared Cashews (TN) allergen. According to Health Canada, "If you have an allergy to cashews, do not consume the affected product."
For additional information related to the recall, visit Health Canada at Sera brand Kabak Dolmasi recalled due to undeclared Cashew - Canada.ca.
The recall is national and affects region(s) - Quebec, Ontario, Saskatchewan, Alberta, and British Columbia and possibly distributed to other provinces and territories.
Report an error in this post by emailing us at info@flappd.ca.