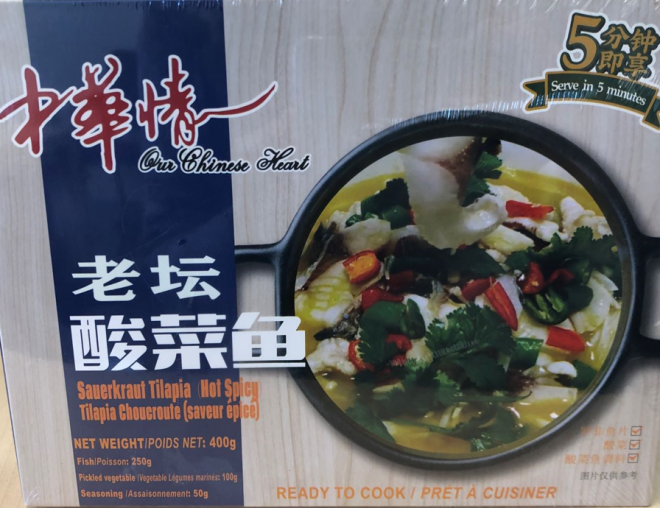 Photo credit: Health Canada
On Feb 11, 2022, Our Chinese Heart issued a recall for their product - Sauerkraut Tilapia Hot Spicy & Golden Soup Sauerkraut Fish Tilapia Mild Spicy (Size: 400g, UPC: 013980901304, UPC: 013980901298).
These products are recalled due to undeclared milk allergen. According to Health Canada, "Do not consume the recalled products as they may cause a serious or life-threatening reaction. Recalled products should be thrown out or returned to the location where they were purchased"
For more information related to the recall, visit Health Canada at Our Chinese Heart brand Sauerkraut Tilapia (Hot Spicy) and Golden Soup Sauerkraut Fish (Tilapia (Mild Spicy)) recalled due to undeclared milk - Canada.ca.
The recall is regional and affects region(s) - British Columbia, Manitoba, and may have been distributed in other provinces and territories.
Report an error in this post by emailing us at info@flappd.ca. You can search allergy friendly products at Flappd Canada.