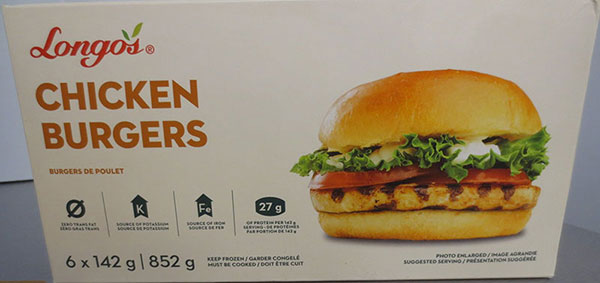 Photo credit: Health Canada
On Oct 28, 2021, Longo's brand, issued a recall for their product - Chicken Burgers (Size:852g, UPC: 772468034186).
The product has been recalled to undeclared Eggs allergen. According to Health Canada, "Longo's brand Chicken Burgers from the marketplace because it may contain egg which is not undeclared on the label. People with food allergies to eggs should not consume the recalled product. "
For additional information related to recall, visit Health Canada at Longo's brand Chicken Burgers recalled due to undeclared egg - Recalls and safety alerts.
The recall is regional and affects region(s) - Ontario.
Longo's is a family-operated organization, first opened in Toronto in 1956. They have 36 locations along with the Grocery Gateway, their online home delivery service.
Report an error in this post by emailing us at info@flappd.ca