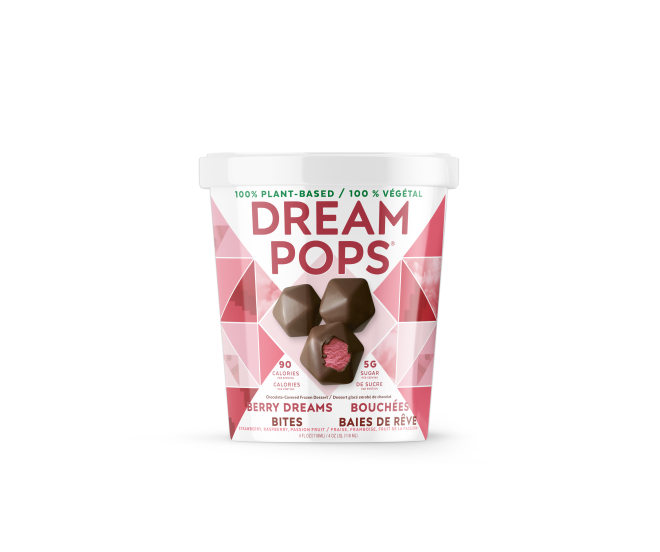 Photo credit: Health Canada
On December 17, 2021. Dream Pops issued a recall for their product - Bites IceCream (Dreams Bites, Birthday Cake, Cookie Dough, Peanut Butter, Vanilla Sky) (Size: 118 ml, UPC: 854097008407, 854097008414, 854097008421, 854097008438, 854097008445).
Dream Pops are 100% plant-based bites with less than 5g of sugar, less than 100 calories, and is dairy-free, gluten-free, soy-free, and vegan. They are available nationwide in chain stores in 8 different flavors and are also available to buy online.
These products recalled are due to undeclared milk allergen.
According to Health Canada, "Check to see if you have the recalled products in your home.
If you have an allergy to milk, please do not consume the recalled products as it may cause a serious or life-threatening reaction.
The recalled products should be thrown out or returned to the location where they were purchased."
For more information related to the recall, visit Health Canada at Dream Pops brand Bites recalled due to undeclared milk - Canada.ca.
This recall is national and affects all regions.
Report an error in this post by emailing us at info@flappd.ca.