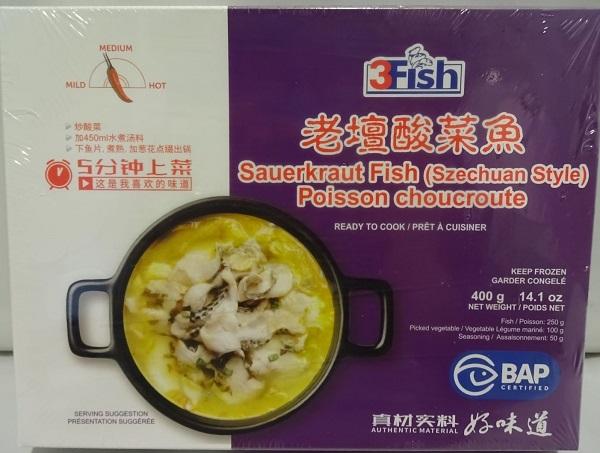 Photo credit: Health Canada
On Feb 17, 2022, 3 Fish brand issued recalls for their products -
Sauerkraut Fish (Szechuan Style) UPC: 874718005295, Size 400 g
Tilapia Soup with Pickled Vegetables UPC: 874718005349, Size 400 g
3 Fish is a brand of Frobisher International and is committed to providing services to restaurants & supermarkets. Their facility supplies restaurants with the highest quality seafood sourced locally and from around the world.
These products are recalled, due to undeclared milk allergen. According to Health Canada, "If you have an allergy to milk, do not consume the recalled products. "
For more information related to the recall, visit Health Canada at 3Fish brand Sauerkraut Fish (Szechuan Style) and Tilapia Soup with Pickled Vegetables recalled due to undeclared milk - Canada.ca.
The recall is regional and affects region(s) - British Columbia.
Report an error in this post by emailing us at info@flappd.ca. You can search allergy friendly products at Flappd Canada.